One-of-a-kind fingerprint jewelry to cherish and celebrate life's most precious people.
It's more than a great necklace. It's a story... as unique as the fingerprint it holds.
As Seen In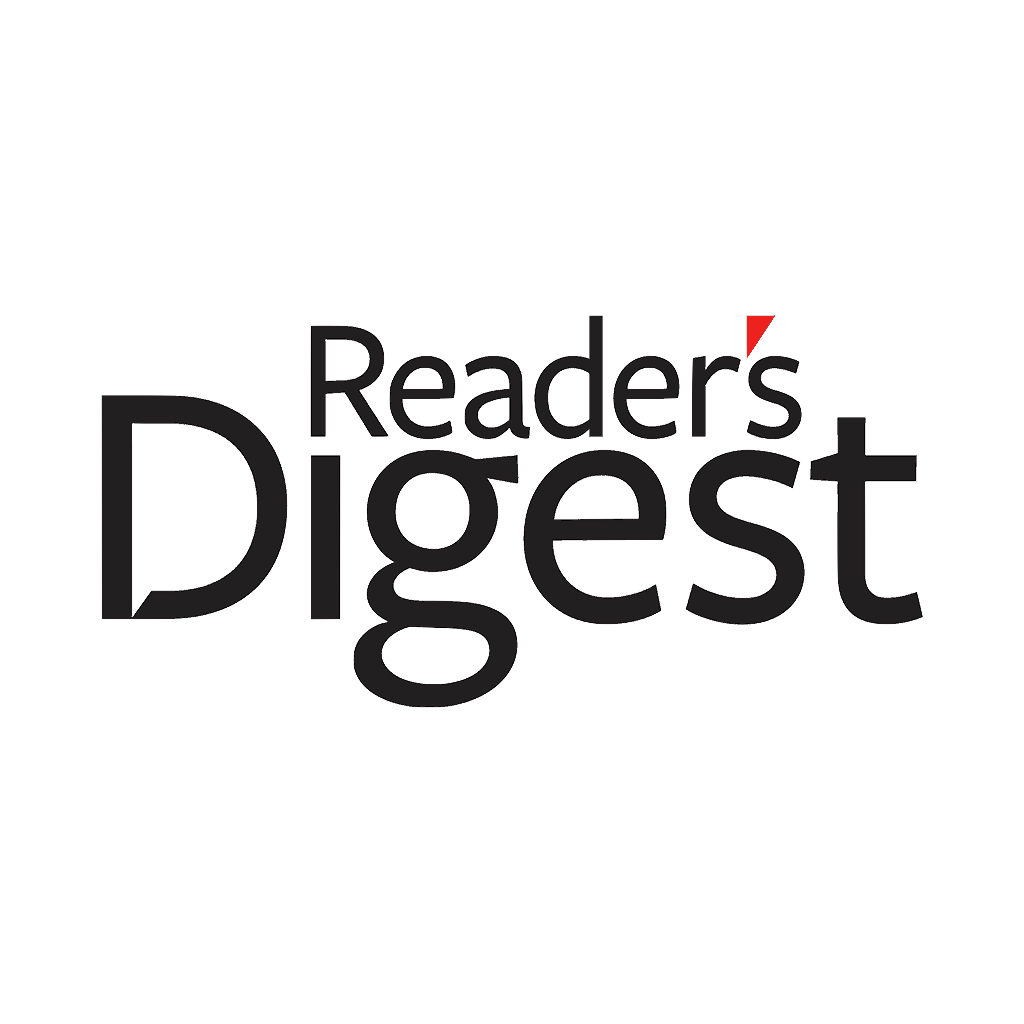 Birthday Giveaway!
We all deserve something special on our birthday!!! That's why each month we're celebrating you with the chance to win a Love Talla necklace!
 Enter your name, email, and birthday and be eligible to win a gift for yourself!
No matter what you choose
our one-of-a-kind keepsake jewelry is designed with love to crystalize the everlasting connection between you and the people who matter most.
No one loves you like your momma.
Whether you're shopping for your own mother, a mom you admire, or celebrating yourself, give a customized gift that shows her just how much you love her. She'd do anything for you, now it's your turn.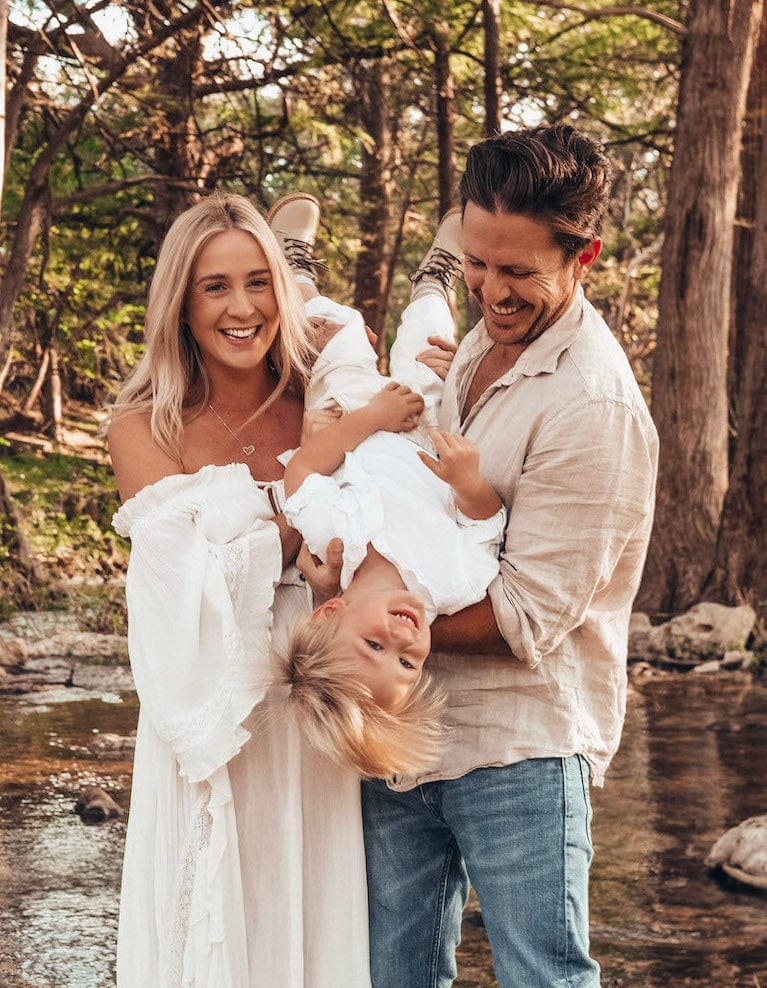 Gone but never, ever forgotten.
Create a unique remembrance necklace to honor the bond between you and the loved one you've lost. There's nothing more important to us than treasuring the physical connection that no amount of distance, space, or time can ever diminish.
Love Talla Letters
What clients are saying about their one-of-a-kind jewelry
I haven't taken them off since I received them.
I love wearing my 2 beautiful children's fingerprints near my heart at all times because they are truly my heart and soul. These necklaces are such a special and sentimental way to feel connected to the kids. I haven't taken them off since I received them. I also gifted a set to my mom. Because of the pandemic and the fact that my mom doesn't live in the same city as us, I wanted to make sure that she had a way to feel close to her grandkids. These are pieces we will cherish forever.
Thank you for creating such a beautiful concept.
Thank you for creating such a beautiful concept. I received Every Little Thing as my Mother's Day Gift and was so touched. It was fun trying to figure out which of the girl's fingerprints was where. We matched all 3 prints!
I wear them non-stop
I love my fingerprint necklaces. I chose to go with 2 different shapes to represent my beautiful daughters. I stack The Petal and The Love and they look really beautiful together. I wear them non-stop and I am always being complimented on them.
My loved ones are always with me
A gorgeous sun-RISE to remind me that my loved ones are always with me. I chose to have my 2 children and my husband all do overlapping fingerprints and have them represented on my pendant.
Thank you, Love Talla, for helping me
I lost my precious 13 yr. old son Matthew to pediatric cancer after two years of grueling treatment. All I had of Matthew was memories, photos, his belongings and his little fingerprints given to me by the funeral home. Thank you, Love Talla, for helping me create something beautiful, unique and one-of-a-kind to wear and remember my son with love.
'Friends are the Family You Choose'
Best friends never go out of style, and neither does the best friend necklace. True friends are one of life's greatest gifts, so why not give an equally great fingerprint necklace?
Continue Your Story
Mix and match colors, textures, style, and unique personal meaning with these loving layers.
Layered or solo, our 'Loving Layers' collection has everything you need to add to your story, express yourself, and keep the most precious connections alive.
Looking for more? hang out with Me on IG!
lovetalla@lovetalla Say it loud and say it proud! ⁠⁠Now that I have learned how to do PR for myself, one thing that I realize is that I could have been published multiple times over in my previous career as well. I can't believe how easy it is and how many more fun opportunities I would've had if I had known! ⁠⁠Whether you are working for yourself like me, or climbing that corporate ladder, here's what I want you to know. Being published, or featured on TV, in your industry can open so many doors for you and it is so incredibly easy to do. ⁠⁠Sign up on HARO @helpareporter It's free! Help A Reporter Out is a service where journalists will publish the expert topics they are looking for and you, the expert, can pitch yourself to them through an email address. The emails come out 3x a day and it is very fast & easy to skim for your expert topic. And when I say "expert" topic, I'm not talking about something you've been doing for 10,000 hours. I just mean you need to know 10% more than the next person. Your knowledge means you have information to share and value to deliver to other people. Another method is to pitch to your industry journals. During my insurance career I used to dream about being published in the Insurance Journal, but I felt an accomplishment like that was reserved for the 30y veterans in the industry. How wrong I was! If you have an interesting topic, then write it up and pitch it to the editor of your industry's publications. What do you have to lose? Absolutely nothing. ⁠⁠So now I pitch myself left and right. Currently, all my effort is about reaching the masses to let them know what an amazing gift a Love Talla fingerprint necklace makes for Mother's Day. I may send out 200 pitches and only get published in 10 magazines or websites, and that's ok. That's 10 more publications, going out to however many eyes that publication reaches, so that those people will learn about Love Talla fingerprint keepsakes and the joy of creating one of these necklaces for the Mom, Mommy, Mama, Mimi, Gigi, Nana, Grammy or Glammy in their life. ⁠⁠#LoveTalla #Fingerprintnecklace #Giftformom #bossbabe⁠MARCH 16 • View on Instagramlovetalla@lovetalla Your baby gazing at your Love Talla necklace and seeing their fingerprint hanging close to your heart is one of those mommy moments that makes my heart flutter 💗 ⁠⁠Thank you so much to @helloalymay for capturing and sharing this incredibly sweet moment with Rowan. And to all the other Love Talla moms who have told me the same beautiful story over and over again. I live for these stories and these moments. ⁠⁠@helloalymay is wearing The Love necklace with Rowan's fingerprint featured on it. But now that Daphne is here, we need to make her one with both girl's prints! 🥰⁠⁠#babygirl #babylove #lovetalla #fingerprintnecklaces #momlove #girlmom #boymom #giftformom #mothersdaygiftMARCH 14 • View on Instagramlovetalla@lovetalla Big love to the mama ballers trying to grow their dreams while juggling the kid(s) thing. ⁠⁠Let me just say, I have a lot of help. A LOT! But somehow, I miscalculated last Friday's childcare situation and found myself in a pickle. I had a 4 pm zoom meeting with my team of developers working on some exciting tech for the brand. These dev meetings are always filled with dudes. ⁠⁠Where my ladies in tech at?!? ⁠⁠So, what eventually unleashed on me at 4:02 pm, was probably not something these dudes are used to. But let's take it back a little bit and set the dumpster fire scene...⁠⁠3:30 pm conversation with Lexi: Mommy has an important meeting at 4 pm. You can come and sit quietly in Mommy's office and watch a video, or play your paw patrol game, but if you need anything you will have to wait until mommy's done with her meeting. ⁠⁠(Child nods head in agreement and understanding)⁠⁠4 pm, I start the meeting. At 4:02 pm Lexi comes into the zoom screen and lets me know that she has to poop. Lexi is pee pee potty trained but we are still using the pull up for poo poos. She also likes to take her time when doing her biz, so I was not worried. I'd be done with my call before I had to clean her up. I muted the mic and asked Lexi to go and get her Minnie Mouse pull up on. She accomplished that mission but instead of taking her usual 30 minutes to tend to her biz, she knocked it out within seconds! That's when I knew I was in trouble. ⁠⁠Things Lexi announced during my zoom meeting: ⁠⁠1) Mommy it's a GIANT poop!⁠2) Mommy can you clean my butt?⁠3) Mommy, are you done with this long meeting?⁠4) Mommy, Mommy, Mommy, Mommy...⁠⁠etc. ⁠⁠Needless to say, it was a bit of a stressful meeting, and I accomplished nothing I planned on discussing. I also realized how tough, and I mean TOUGH it is to juggle all of this. ⁠⁠So, all this to say, big hugs to the moms slaying out there and making it look absolutely effortless. I know it's full of so much effort and your body is pumping cortisol like nobody's business. I just want you to know...I see you.⁠⁠Picture of a real estate boss @cynthiamattizarealtor wearing The RiseMARCH 7 • View on Instagramlovetalla@lovetalla Take care of you boo.⁠⁠Because of the very rare cancer that ended my brother's life, every 5 years I have to have a colonoscopy and endoscopy with a hi 5 right in the middle of my body. OK fine, hi 5 is totally optional but that's what I imagine goes on in the procedure room after I drift off into my warm pool of propofol. My procedures are meant to save my life yet I come up with so many reasons to not stick to my 5 year procedure plan. ⁠⁠The Library of Excuses: ⁠⁠🤷🏻‍♀️I couldn't take time off of work when I had a career. ⁠🤷🏻‍♀️And then I was getting engaged so that wasn't an option. ⁠🤷🏻‍♀️Then came wedding planning, so no time to tend to my health. ⁠🤷🏻‍♀️After the wedding was the honeymoon and all the fun that was ahead of us so how could I possibly find the time?!? ⁠🤷🏻‍♀️A year after we got married, I became pregnant with Lexi so forget that! ⁠🤷🏻‍♀️And then being postpartum and caring for a newborn. No time for an endo:colonoscopy….isn't the newborn phase torture enough?!?⁠⁠Well, you get the idea. I put it off. I am willing to bet that you can find your excuse for putting off a preventative procedure somewhere in my list above as well. ⁠⁠Well, here comes the hard truth. During my last procedure the doctor found something weird. Something that now requires a second procedure (endoscopy) and a specialist to identify what it is. I am sure it is nothing (hopefully) but it could also be…something. ⁠⁠The point of me telling you this is, don't be like me. Don't put this stuff off. If something doesn't feel right or you have blown out 45 candles on your last b-day cake, please make that appointment. I go to @austingastrotx and love Dr. Frachtman. He's been tending to the Kupermans for decades. ⁠⁠#MedicalSelfCare #Endoscopy #PreventativeCare #HealthyLiving⁠#LoveTalla #Fingerprintnecklaces⁠⁠MARCH 2 • View on Instagram
Powered by AZEXO Shopify page builder