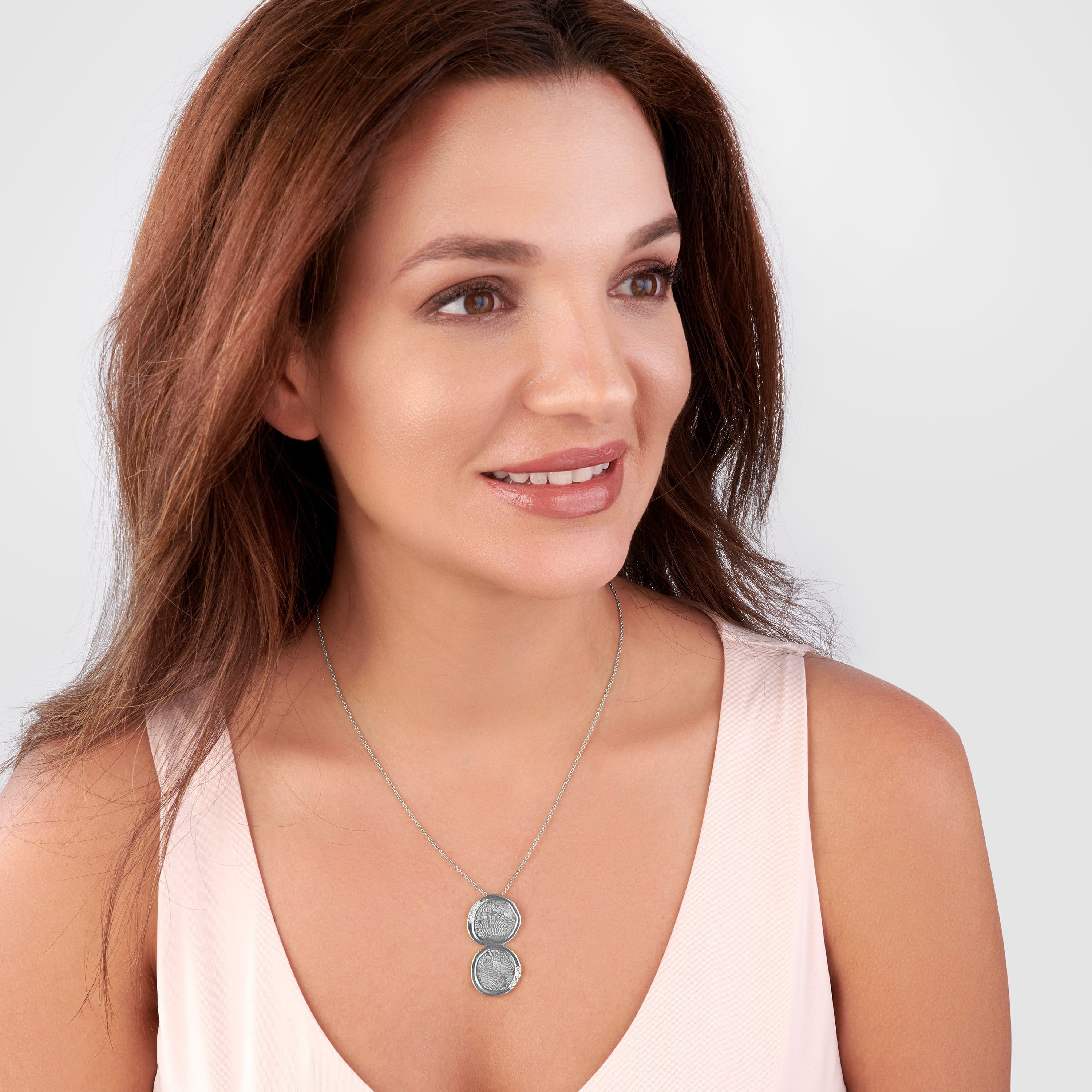 SEND AS A GIFT
Not sure if they will like this style? Play it safe and send a gift card
I will love you until infinity runs out –
Unknown
I will love you until infinity runs out.
An artistic version of the symbol for infinity, this necklace represents a love that transcends time and space. Featuring two fingerprints, this hangs on your décolletage to commemorate two people you love. Celebrate those who power your world by love without limit.
The Infinite features two organic circles with a slightly raised, delicate lip, joined seamlessly together, in the shape of an infinity symbol. This design is available in three different colors, this design is suited for all ages, sizes, and styles. It has the ability to hold up to 4 fingerprints. 

Infinite