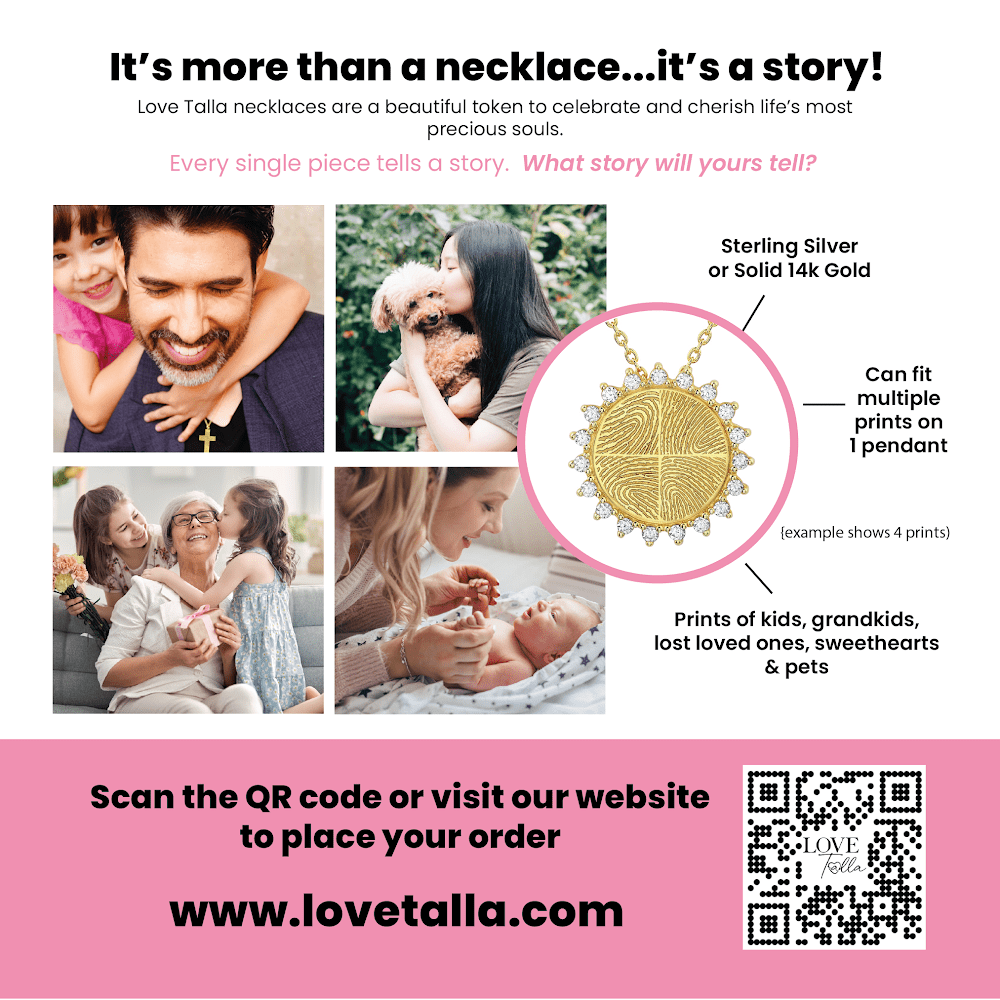 The Love Talla Gift Box, a heartwarming and thoughtful present designed to create cherished memories and meaningful connections. Inside this beautifully crafted gift box, you'll discover a world of love and creativity, perfect for capturing the essence of your most cherished people.
The Gift Box Describes: 
The concept of Fingerprint Necklaces to your gift recipient
A Gift Card of Your Choosing
Fingerprinting Tools: Such as a pencil, paper, and tape as well as easy-to-follow directions to ensure the process is smooth and enjoyable.
This Love Talla Gift Box is more than just a present; it's an opportunity to celebrate the love, connection, and uniqueness of your relationship with someone dear to your heart. Create a lasting memory and a keepsake that will be treasured for a lifetime. Embrace the beauty of your one-of-a-kind bond with our Love Talla Gift Box today.
The Love Talla Gift Box